Welcome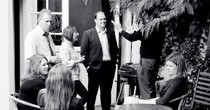 Everyday the Red Brick team are on the lookout for articles, stories and opinions to help keep us informed and add value to the work we do for our clients.
This site is where we share only the very best of what we find.
Browse through our topic headings above and if you like what you see why not share it, subscribe for email updates or follow us on Twitter?